Buy and Sell in and around Macclesfield Powered by
Lemon Sablepoot Millefleur breeding lot 5 hens and 2 cocks
in Macclesfield, Cheshire
Advertised by The Good Life!, a Preloved member since March 2007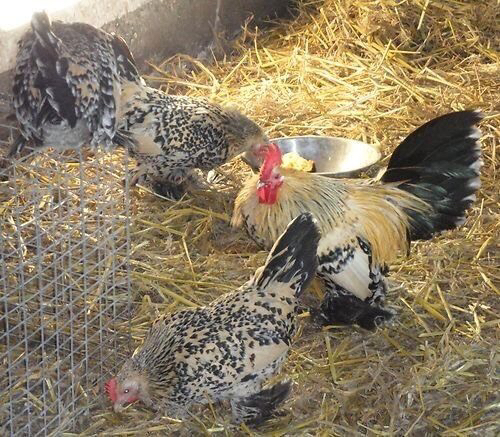 Advert

Details
Item

Price

£100

Breed

Lemon Sablepoot Millefleur Booted Bantams

Current Age

14 months
Advert

Description

A superb chance to get an already established breeding lot of Lemon Sablepoot Booted Bantams. Must go as one lot

5 hens and 2 cocks
Mating and laying well
They are friendly birds, no bickering between them. All birds are show standard

£100.00 for the entire lot
Would spilt for 1 cock and 2/3 hens but not selling hens only.